Resume Analysis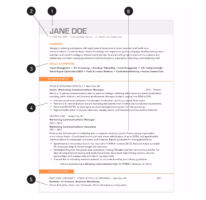 An in-depth critique of your resume delivered as a multi-page PDF report. We'll review your existing resume and provide actionable steps to improve the content, design, branding, and keyword optimization. Using a questionnaire to understand your existing challenges, target opportunities, and background, we'll provided detailed feedback to ensure your resume is optimized for best results. Includes 25 customizable email communication templates.
---
Resume Writing & Brand Development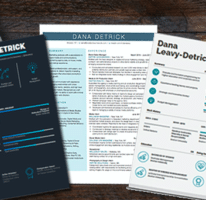 All options include the Initial Intake Interview, finalized documents in PDF and editable Word formats, two rounds of revisions on each, and customizable communication templates.
---