PERSONAL BRAND DEVELOPMENT
RESUME  |  LINKEDIN   |   COVER LETTER  |  COACHING
---
Create a polished portfolio of branded marketing tools that stand out in even the most competitive job markets. We offer multiple package options that include:
Intake Interview & Coaching Strategy Call: Each engagement starts with an initial intake interview (60-75 minutes) to discuss your background, identify challenges and opportunities, and set our strategy for moving forward. We also focus on coaching clients around key job search challenges help you get the most out of your BRS experience.
Resume: Expertly branded and designed resume (single or double page) produced in the format best suited to drive your personal brand marketing message. Includes finalized documents in PDF and editable Word formats.
LinkedIn Profile: Create a strong online presence that speaks to your most marketable experience, skills, and training, with an optimized LinkedIn profile that boosts your visibility to hiring managers and recruiters.
Cover Letter: An impactful letter that can be customized to a particular role, or crafted as a broader outreach letter that you can tailor to multiple opportunities.
Follow Up Letter: Targeted follow up (thank you) letter that captures your most marketable qualities, and in a format specifically designed to make it easy to tailor to your interview discussion, opportunity, and contact.
Revisions: Additional time is spent during the revisions process to fine-tune details, hone in on additional metrics, and review the content for maximum impact. Two rounds of revisions are included for each individual document.
Customizable Marketing Templates: These 15 communications templates are designed to help you draft an effective outreach email, networking request, or thank you letter for a better response rate.
---
Package Options:
Brand Portfolio (Resume/LinkedIn/Cover Letter/Thank You): $1299
Resume + LinkedIn Profile : $1050
Resume + Cover Letter : $1050
Resume Only: $799
Select your option from the dropdown menu below to get started.
---
Resume & Brand Development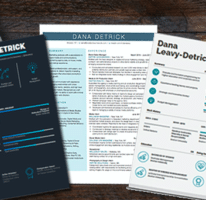 All options include the Initial Intake Interview, finalized drafts in PDF and editable Word formats, two rounds of revisions, and customizable communication templates.
---
Professional Headshots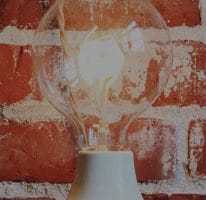 Adding a professional photo to your LinkedIn profile increases both your Profile Completeness Score and your chances of appearing in relevant search results. BRS offers professional photography services to clients in the New York City area and northern New Jersey. Price includes a half-hour photo shoot, plus up to 30 high resolution, retouched images delivered via Dropbox or USB.
---
Creative Portfolio Review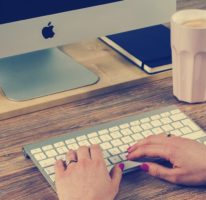 Optimize your creative portfolio to ensure that you're effectively marketing and presenting your work, and leaving an impactful impression. Work with a professional designer and freelance hiring expert to review your portfolio in a personalized one-on-one virtual session.
---
ADDITIONAL DESIGN SERVICES
Brooklyn Resume Studio also offers a suite of website design and visual branding services uniquely tailored to complement your resume while creating a polished presentation.
Contact us for pricing and availability.