Building an Effective Digital Brand Presence
What makes a great digital presence? Consistency, branding and relevance. You need strategically-crafted content that builds your visibility on the right networks. You want to deliver a cohesive brand message that positions you the way you want to be received by hiring managers and industry connections.
Case Study: Dana Leavy-Detrick, Professional Resume Writer, Personal Branding Strategist, & Founder of Brooklyn Resume Studio.
Branding Message: I bring extensive experience in human resources, career advising, and resume and job search best practices, combined with a solid understanding of what kinds of tools candidates need in order to stand out in the modern job market. Much like the clients I serve, my brand is modern, creative, digitally-savvy, and on the cutting edge of changing technology.
Strategy: My target audience is job seekers and career changers, many of whom are actively involved in the digital and technology space. They frequent networks such as LinkedIn, Facebook, Twitter, Pinterest and Google+. My brand is synonymous with my personal credibility and experience as a career expert. Therefore, my brand portfolio should fuse together Dana Leavy-Detrick and Brooklyn Resume Studio as a collaborative entity.
My audience tends to engage more with brands on Facebook, while following individual thought leaders on the other networks. Thus, a brand page on Facebook makes the most sense. Personal pages on the other networks are better for attracting and engaging with my target audience. While the platforms differ, each network should convey a similar message around my expertise on career management, career change, job search strategy, and personal branding tools.
GOOGLE+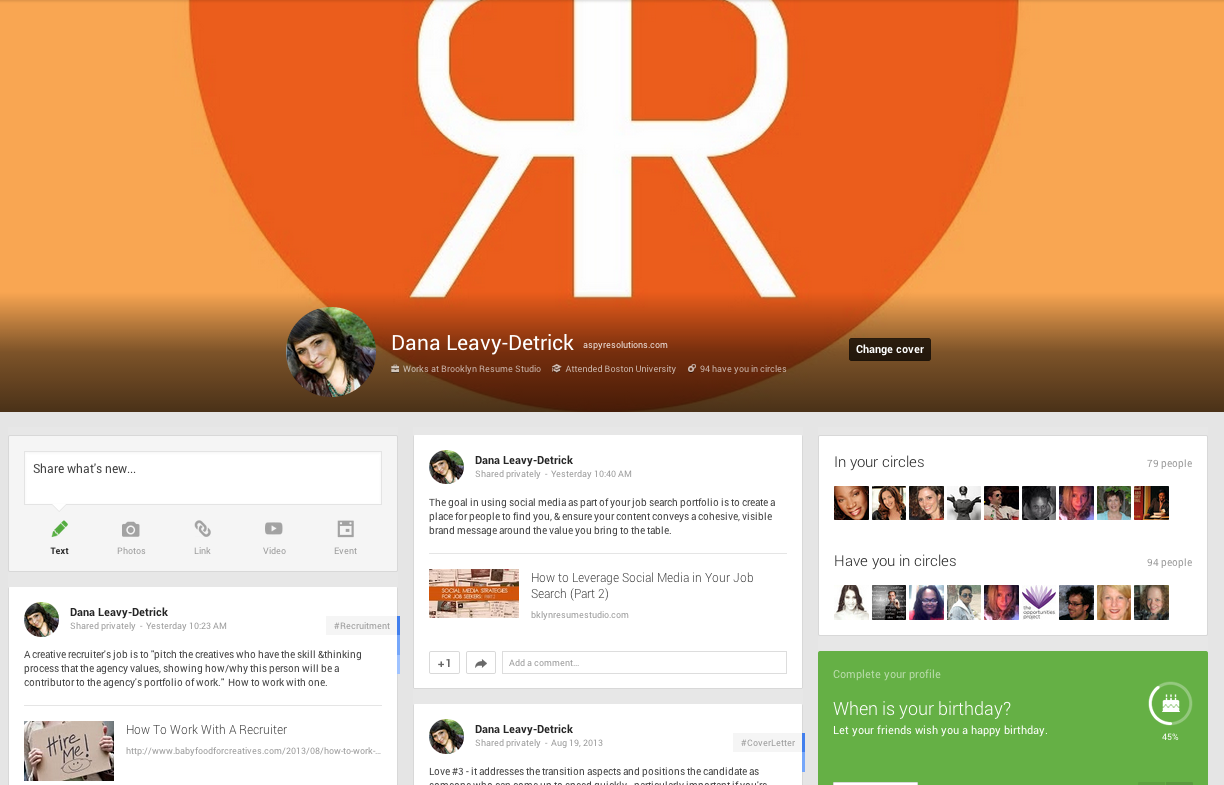 LINKEDIN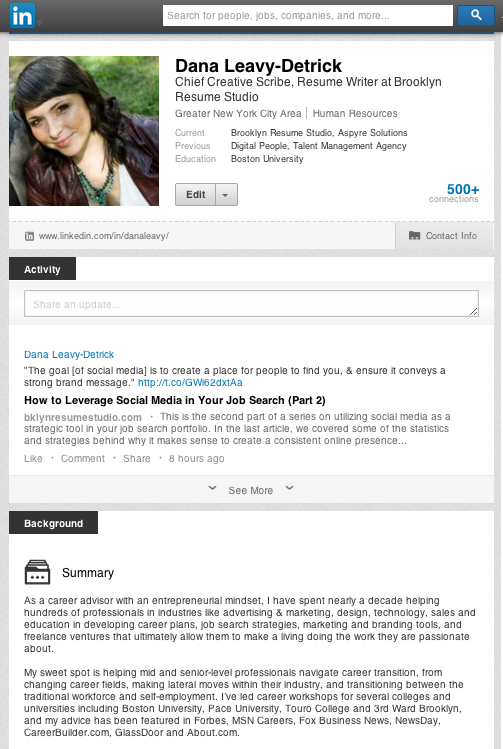 TWITTER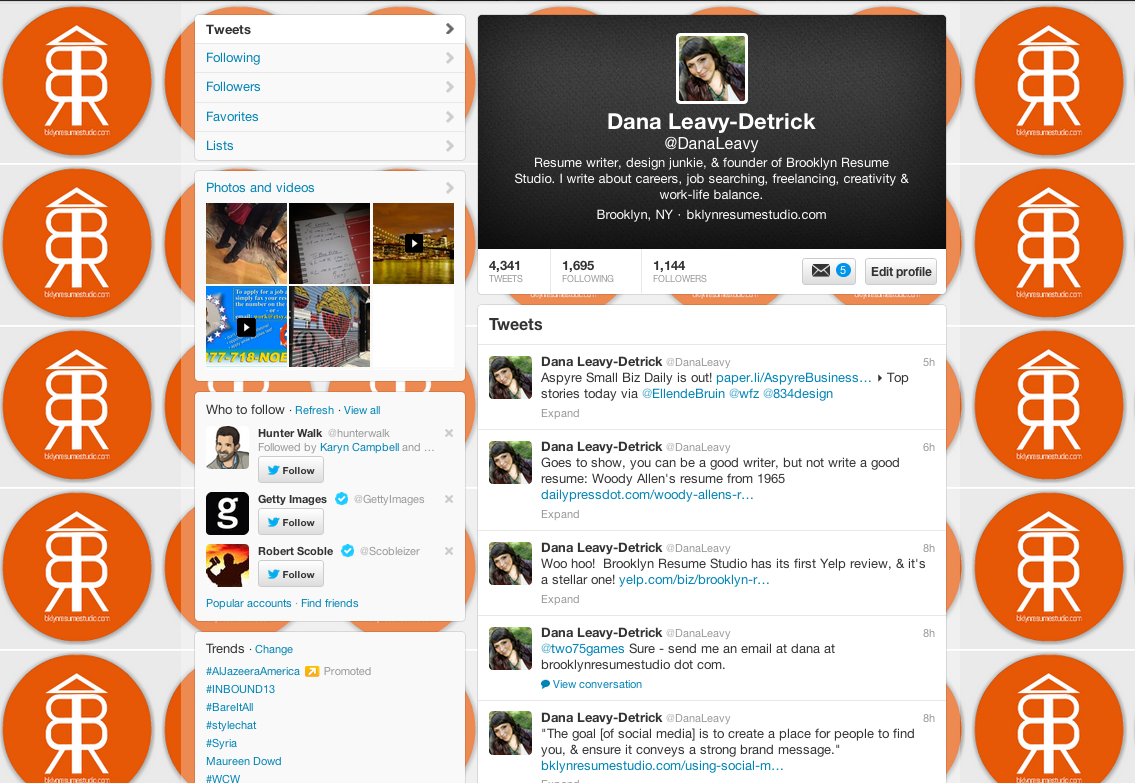 FACEBOOK BRAND PAGE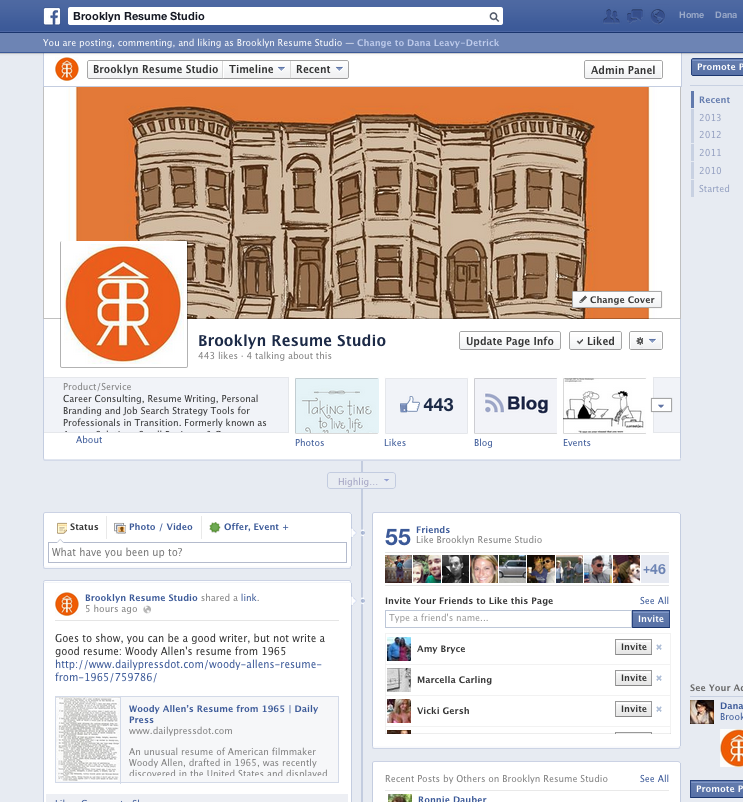 PINTEREST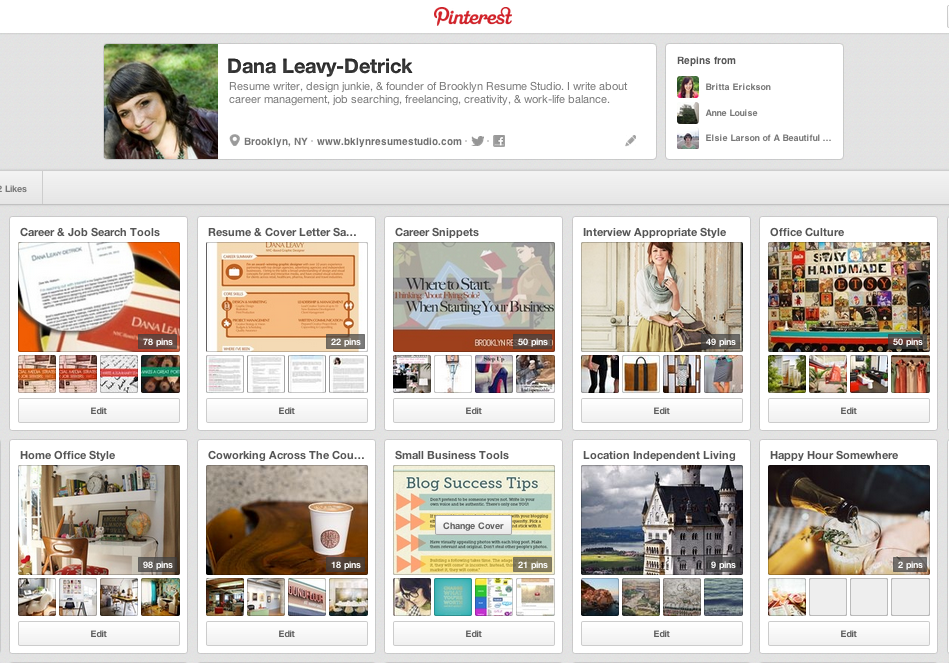 What Next?
An expertly written, well-branded resume is the key to landing the job interview. Check out our suite of resume and branded content services.
Do you need help crafting an impactful digital brand presence? BRS offers professional design services to help you create fresh, creative, and professional websites, infographics, logos, and business cards to complement your resume and other job search marketing materials.